Julio Martinez Jr. enrolled in Adult Education classes to earn his High School Equivalency (HSE) at Coastal Pines Technical College (CPTC) in January 2023. Julio recently graduated from the program with his High School Equivalency at the Golden Isles Campus earlier this month.
When he enrolled in the program originally, he toured instructor Kevin McKenzie's nearby HVAC classroom and spoke with the Mr. McKenzie about HVAC classes and careers. After completing his HSE, Julio enrolled with Coastal Pines Technical College on the credit side and is now officially taking HVAC classes with instructor Kevin McKenzie, just a few doors down from where he took his GED classes.
This student put in the hard work to complete his high school equivalency, and it will soon pay off with a lucrative career in the HVAC industry. Congratulations to Julio Martinez Jr. on a job well done!
For more information on the Adult Education program at CPTC, visit www.coastalpines.edu/adult-education or visit a Coastal Pines campus nearest you.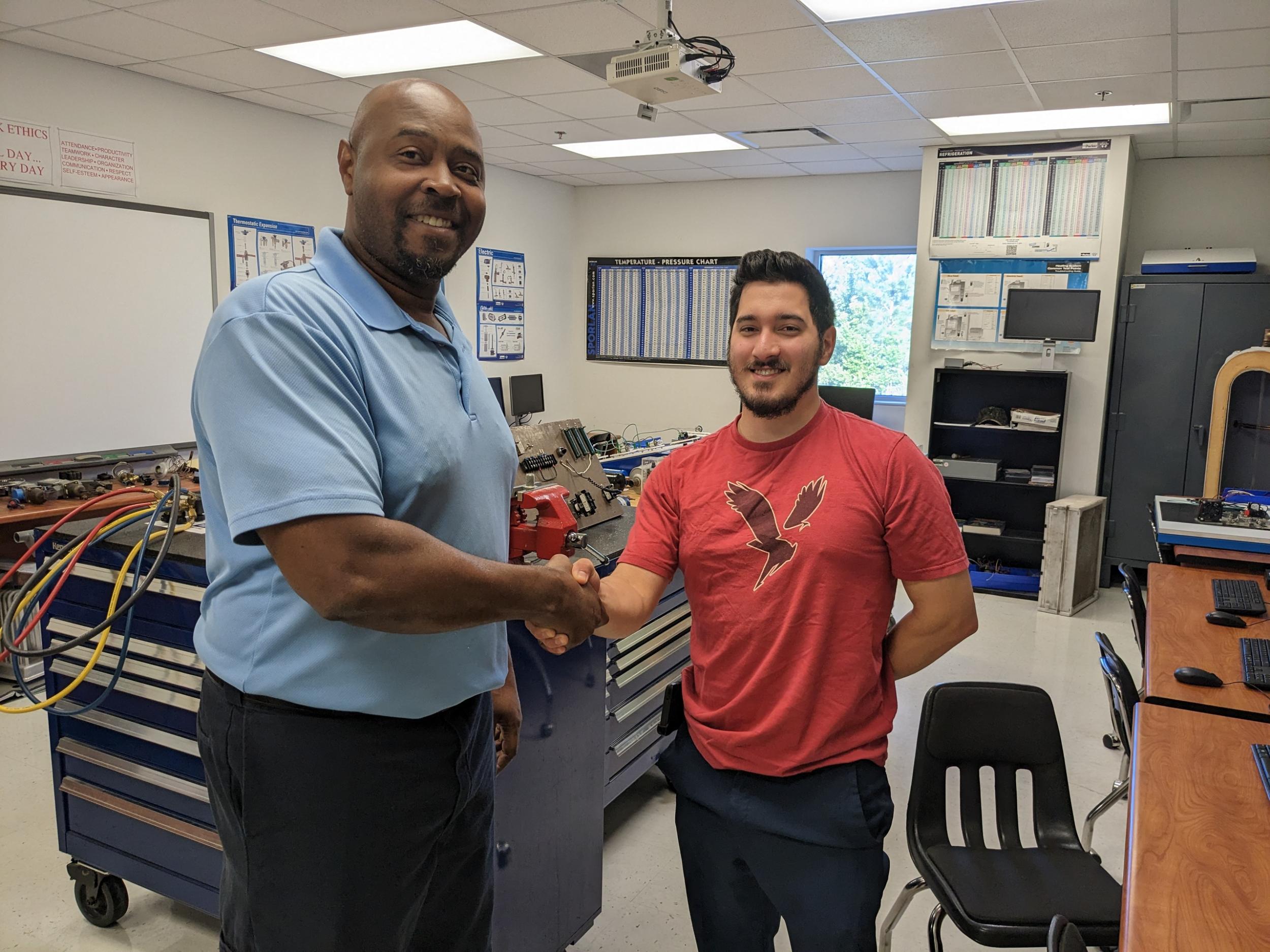 HVAC Instructor Kevin McKenzie with Julio Martinez Jr.