The CPTC Foundation recently awarded the Georgia Automotive Dealers Association (GADA) scholarship to 13 students in Automotive Collision and Automotive Repair programs for Summer Semester. Students in auto-technology, auto-collision, and other automotive related programs were eligible to apply for assistance from the Georgia Automobile Dealers Association Scholarship to offset any fees, costs of attendance, books, supplies and other educational expenses.
Instructors Larry Carr and Shelley Davis stated that these tools sets, which will go with the student when they graduate, will assist the students as they transition from Coastal Pines and begin their career in the field. The CPTC Foundation appreciates the Georgia Automotive Dealers Association for this support and our students.
An automotive career can be extremely rewarding and well paying. "A good technician that comes into this industry can write their own paycheck," said Walker Jones Nissan Service Manager, Toby Eason. "You can make anywhere from $50,000 to $120,000 a year." Local dealerships in the CPTC service delivery area are looking to hire graduates from the Automotive programs upon graduation. For more information on these programs offered at Coastal Pines Technical College, visit www.coastalpines.edu.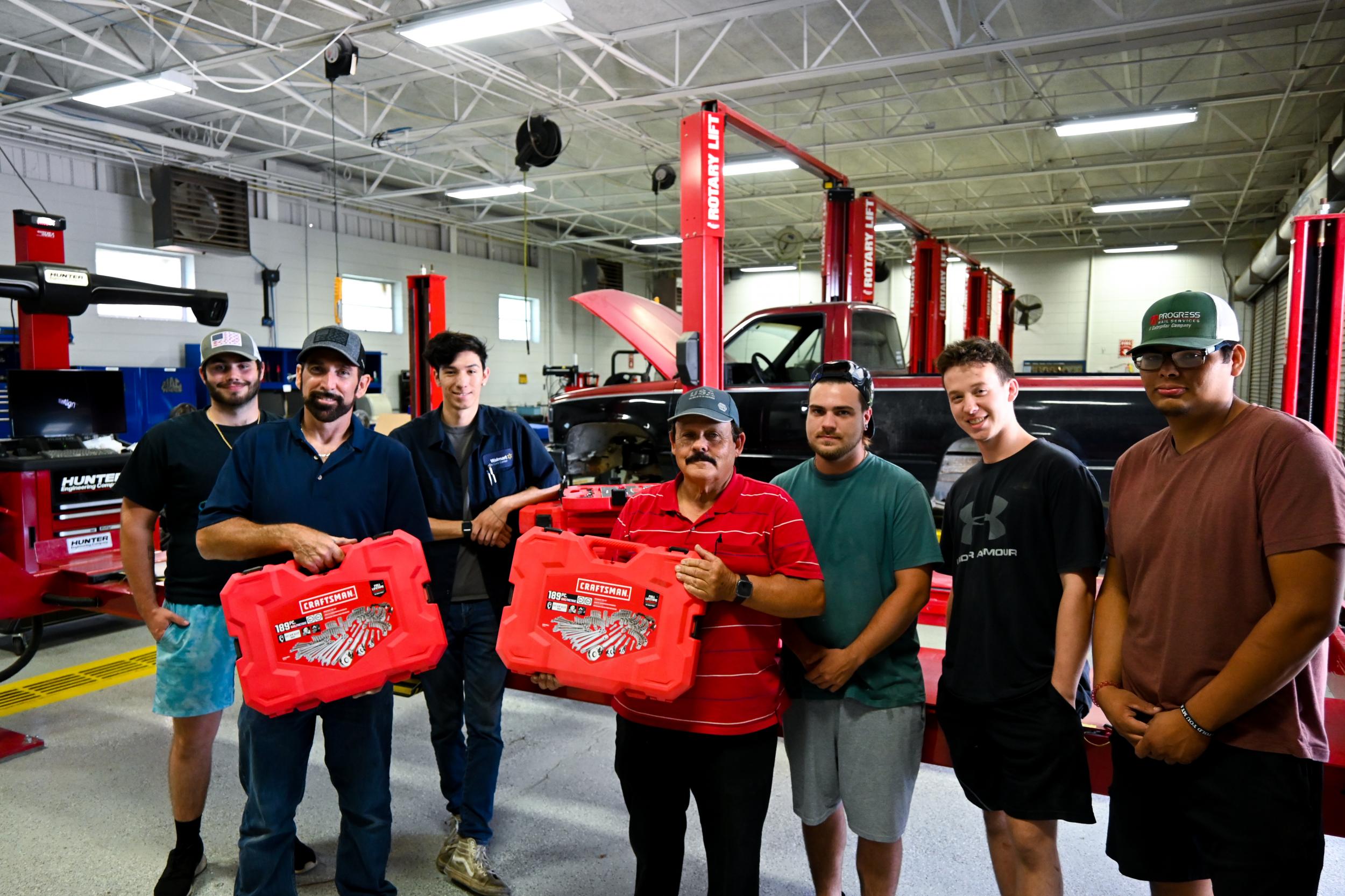 Pictured Left to Right: Konner Bjornestad, Instructor Shelley Davis, Bryan Ruelas, Instructor Larry Carr, Blaine cox, Evan Storm, Jakob Badillo
Not pictured: Alabayna Carr, Francisco Granados, and Saul Andrade, Travis Gross, Kyelle Harvey, Dwain Simpson, Billy Wilson and Zachary Hayden