On Thursday, August 12, 2022, the Coastal Pines Technical College (CPTC) Local Board of Directors and CPTC Foundation Trustees held a joint board meeting. The meeting was held at the Westin on Jekyll Island, which is located in CPTC's service delivery area. Also, in attendance was the college's Executive Leadership Team, Mr. John Kennedy, Rick Perkins Award Winning instructor, and Steven Green, CPTC's first National SkillsUSA winner.
The group had the opportunity to hear from Mr. Kennedy, who is the Electrical Lineworker Instructor at CPTC. Mr. Kennedy shared his "why" for choosing a second career at Coastal Pines after more than 30 years of service to Georgia Power Company. Mr. Kennedy has served in his capacity at the College for several years and has grown the Electrical Lineworker program exponentially in his time as the instructor. Steven Green, an LPN student on the Waycross campus, then addressed the group about why he chose to come back to college and start the Practical Nursing program. Steven has excelled in the program, along with his wife, but they have both taken the extra time from their college experience to compete in SkillsUSA. During his time in Skills, Steven placed first in both a State and National SkillsUSA competition. The college recently honored him for his win by declaring July 20. 2022 as "Steven Green Day". Finally, the group heard a college update from President Lonnie Roberts.
Each of these boards serve the College in a leadership and guidance capacity to help advocate for the communities that are served by Coastal Pines, as well as helping drive forward the initiatives of both the College and the CPTC Foundation. The Local Board of Directors is comprised of individuals who represent a variety of business, industry, and economic development backgrounds and bring with them a wealth of experience and wisdom. The CPTC Foundation Trustees are comprised of business and community leaders from Southeast Georgia who volunteer their time, talents, and support to promote technical education and raise funds for students and programs. Each of these groups are a vital part of what makes the College able to successfully educate students and meet the needs of each of the 13 communities served by Coastal Pines.
For more information about CPTC, the Local Board of Directors and the CPTC Foundation Trustees, visit www.coastalpines.edu.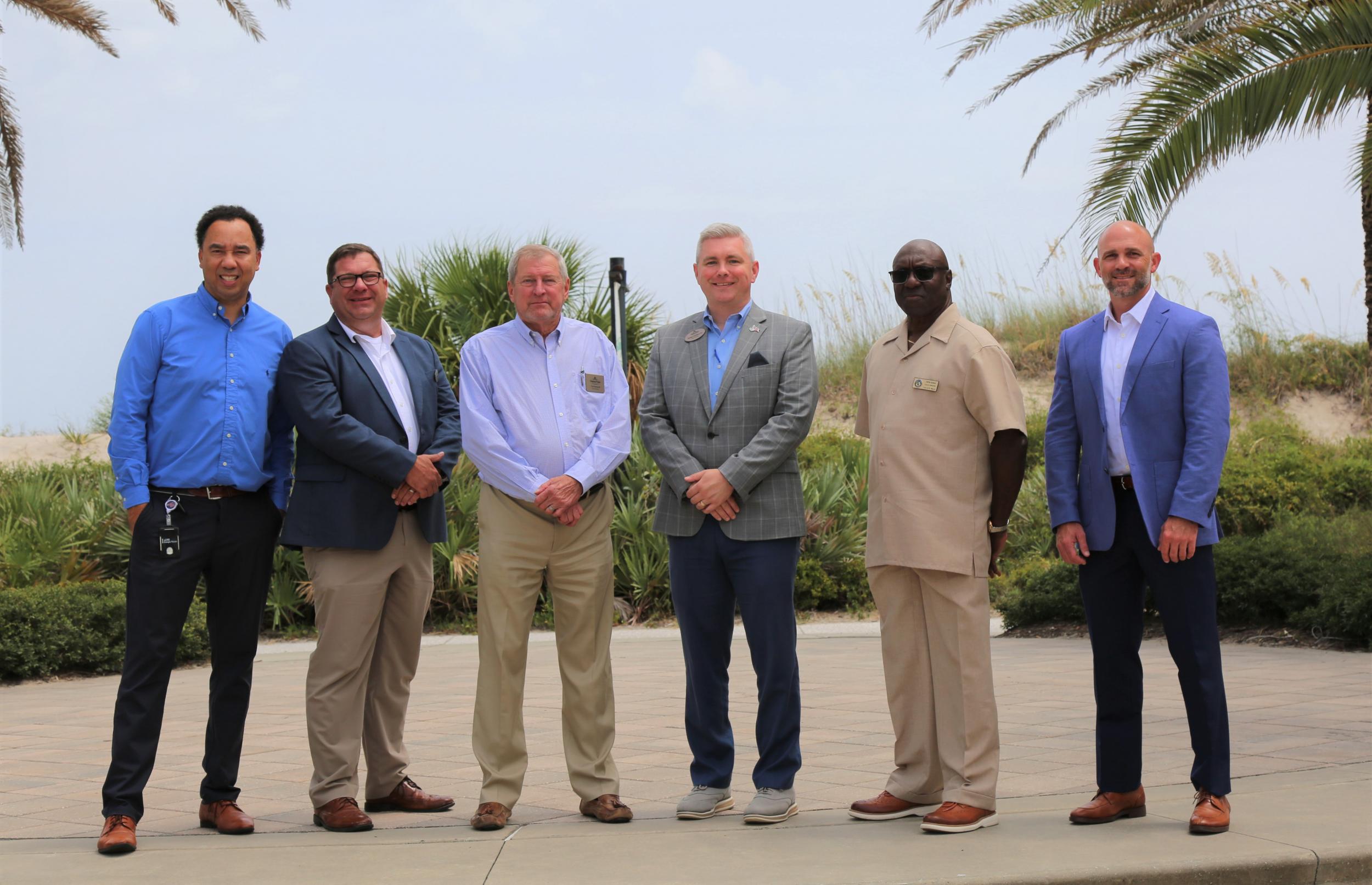 CPTC Local Board: (Pictured L to R) Dialo Cartwright, Jason Rubenbauer, Ted Buford, Ralph Staffins, Artie Jones Jr., Lee Lewis
Missing: Kurt Davis, Dewayne Johns, Gwen Mungin, Joel Varnedoe)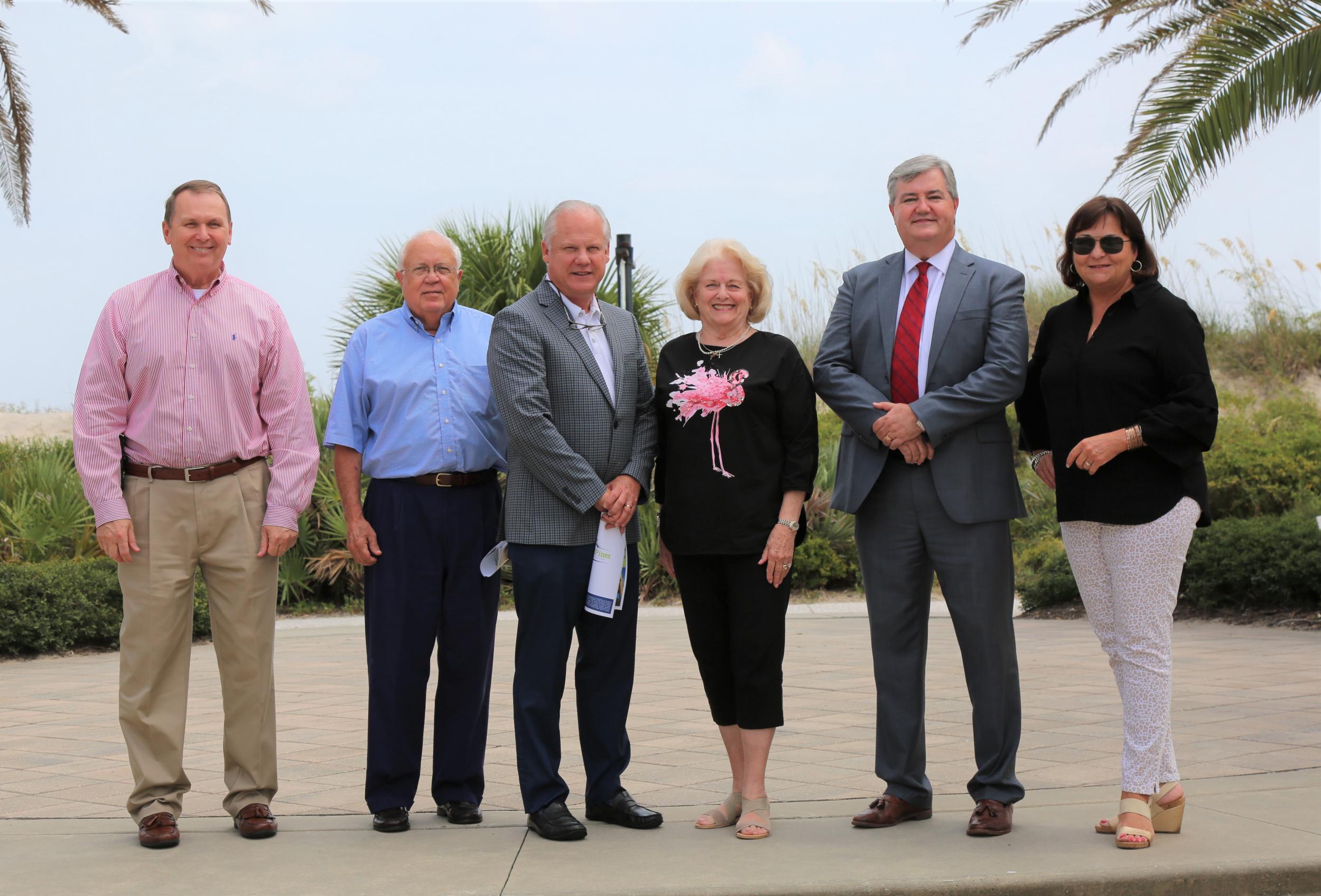 CPTC Board of Trustees: (Pictured L to R) James Willis, Woody Woodside, Eric Denty, Bonnie Davis, J. Kelly Brooks, Donna Gowen Poe
Missing: Edie Baxley, Bill Gross, Bill Higginson, Mike Maloy, Phil Martin, Miriam Murray, Tommy Nimmer, Shaun O'Quinn, Larry Paulk, Bruce Tison, Guylee Washington