The CPTC Foundation recently hosted a luncheon on the Jesup Instructional Site for the Charles Eames Travel Scholarship. A total of 23 Travel Scholarships were awarded for the Summer Semester (not all awardees attended the luncheon) to students taking classes at the college.
"Charles Eames is such a friend to Coastal Pines Technical College and the Foundation. He continues to support us in the times we live in. He has a passion for our students and their struggles to attend classes and any other types of program related traveling that they may be required to do. Charles wants to hear from the students directly which is the reason we have this luncheon. We are lucky to have him in our Community.", states Stephanie Roberts, Executive Director of College Advancement.
To apply for the Travel Scholarship (or any of the Foundation's scholarship), students must fill out an application before the semester begins at https://coastalpines.edu/foundation. The Fall Semester 2022 application opens up on July 5th. For more information on the CPTC Foundation, please visit www.coastalpines.edu.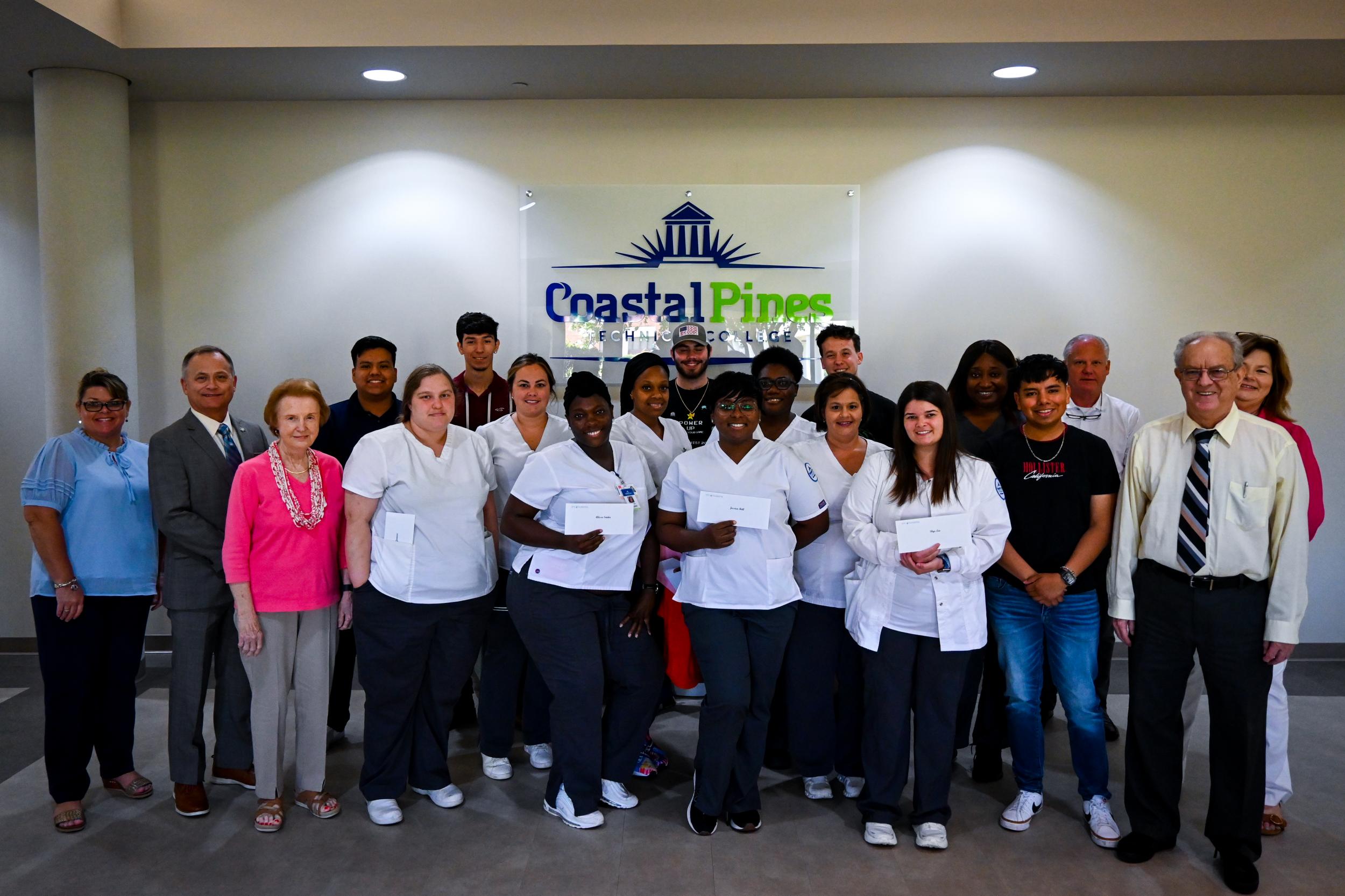 LtoR: (Front row) Alissa Sanders, Jessica Bell, Skye Lee (Middle row) Miriam Murray (CPTC Foundation Trustee) , Tiffany Groover, Ashley Dowling, Royal Hilton, DeShae Williams, Amanda Lovell, Francisco Granados, Charles Eames (Back Row) Tammy Thornton (CPTC Project Specialist) Lonnie Roberts ( President of CPTC), Saul Andrade, Bryan Ruelas, Konner Bjournestad, Evan Storm, Tasha Stephens, Eric Denty (CPTC Foundation Trustee), Stephanie Roberts (Executive Director College Advancement with CPTC)