The CPTC Foundation hosted a luncheon on the Jesup Instructional Site for the Charles Eames Travel Scholarship on Monday, October 17, 2022. A total of 35 Travel Scholarships were awarded for the Fall Semester (not all awardees attended the luncheon) to students taking classes at the college.
"Charles Eames continues to graciously support the Foundation and our students. Mr. Eames has a passion for assisting these students and enjoys hearing from them about how the travel fund has helped them through their educational journey. We are so thankful for his willingness to continue to support our Stingray students!", states Stephanie Roberts, Executive Director of College Advancement.
To apply for the Travel Scholarship (or any of the Foundation's scholarship), students must fill out an application before the semester begins at https://coastalpines.edu/foundation. The Spring Semester 2023 application opened on October 17. 2022. For more information on the CPTC Foundation, please visit www.coastalpines.edu.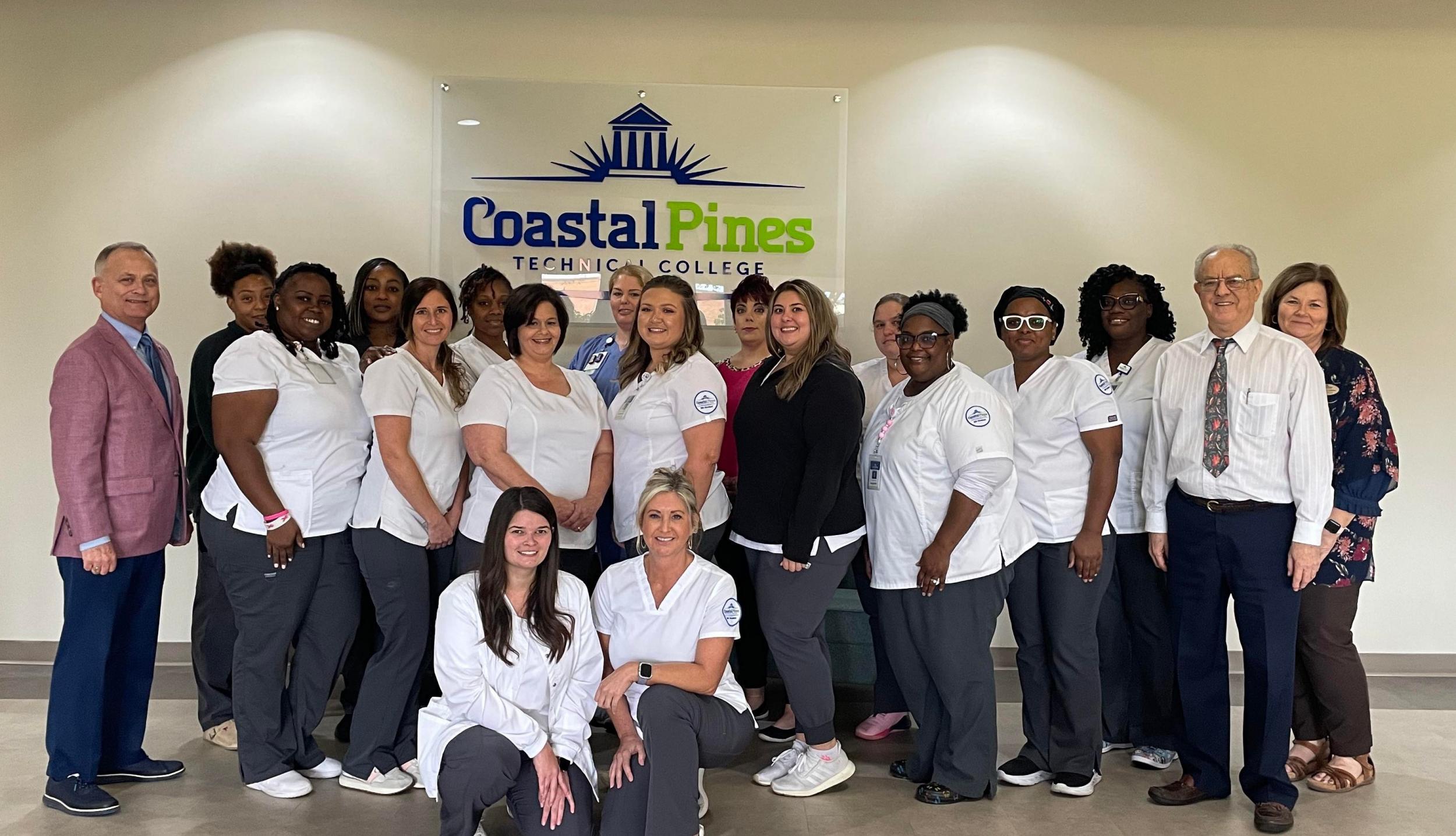 Front Row: Skye Lee & Suzanne Winge
Second Row: Sanquita Washington, Theresa Medlock, Carla "Amanda" Lovell, Destiney Rollins, Sarah Wagner, Teru Parker, Jessica Bell, Charles Eames
Third Row: Lonnie Roberts, Dyshekia Taylor, Patricia Shier, Royal Hilton, Mary DeSouza, Stephenie King, Tiffany Groover, DeShae Williams, & Stephanie Roberts