Coastal Pines Technical College (CPTC) recently hosted the Georgia Partnership for Excellence in Education's (GPEE) Regional Summit on Wednesday, October 18, 2022, on the Jesup campus. Lonnie Roberts, President of CPTC, welcomed the crowd and turned it over to Merrill Kemp-Wilcox of GPEE who started the Summit out by talking about the Economics of Education.
There were several panels of education professional who shared on a number of topics during the event. Panel 1, moderated by Keri Orvin, City Manager of Baxley was about Building the School-to-Work Pipeline: Partnerships at Work. Panelists included Marcus Weathersby (Technical College System of Georgia), Thomas Wesley (Coastal Pines Technical College), and Dr. Glenn Deibert (Southern Pines College & Career Academy). Panel 2, moderated by Iman Johnson of Wayne County Schools discussed "Thinking Outside the Box: Nontraditional Strategies to Support the Pipeline". Panelists included Karla Ogden (Wayne County Schools), Thomas Wesley (CPTC), and Elizabeth Williams (Coastal Plains Education Charter High School).
To learn more about GPEE and future educational summits, visit www.gpee.org. For more information on Coastal Pines Technical College, visit www.coastalpines.edu.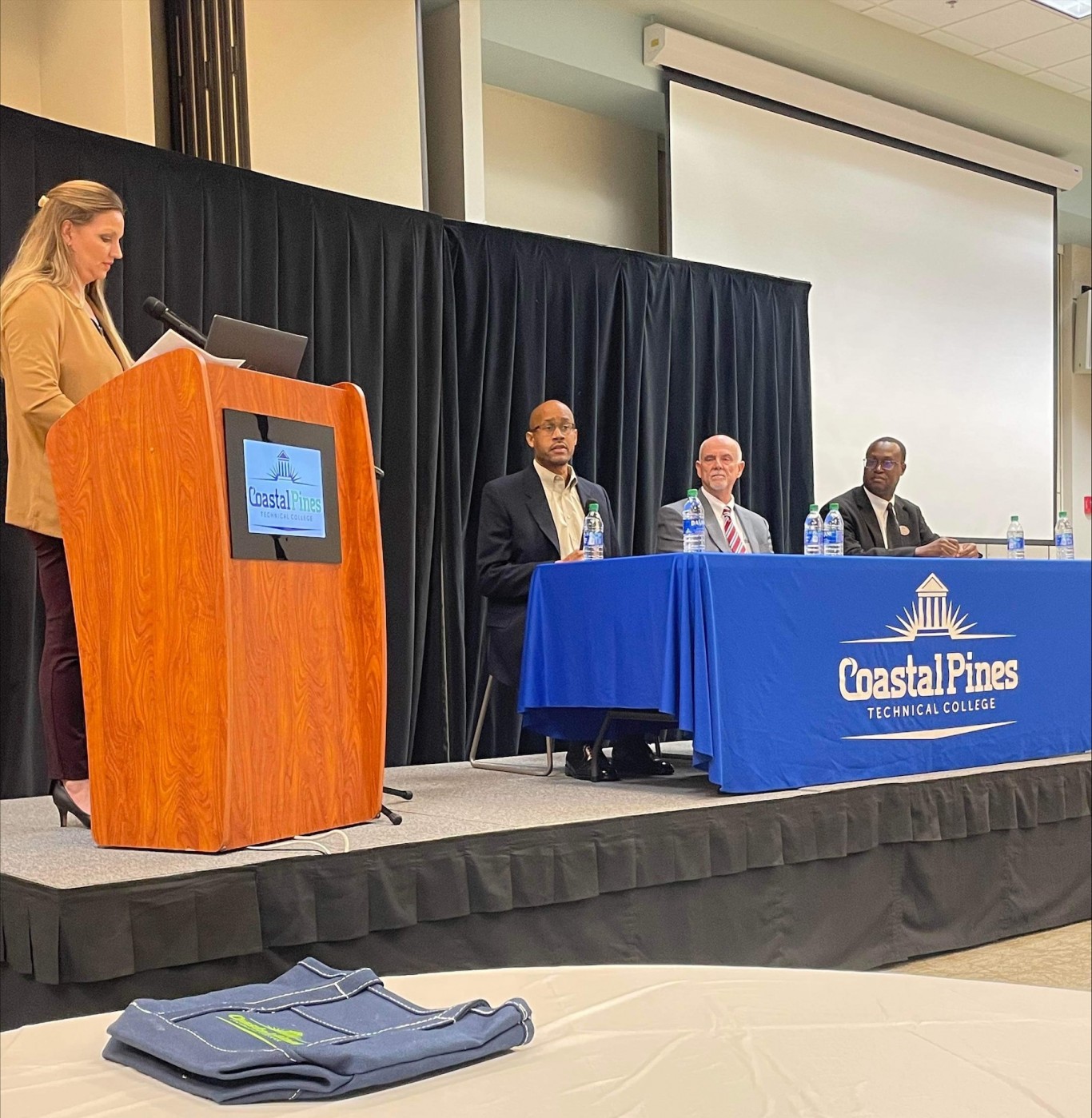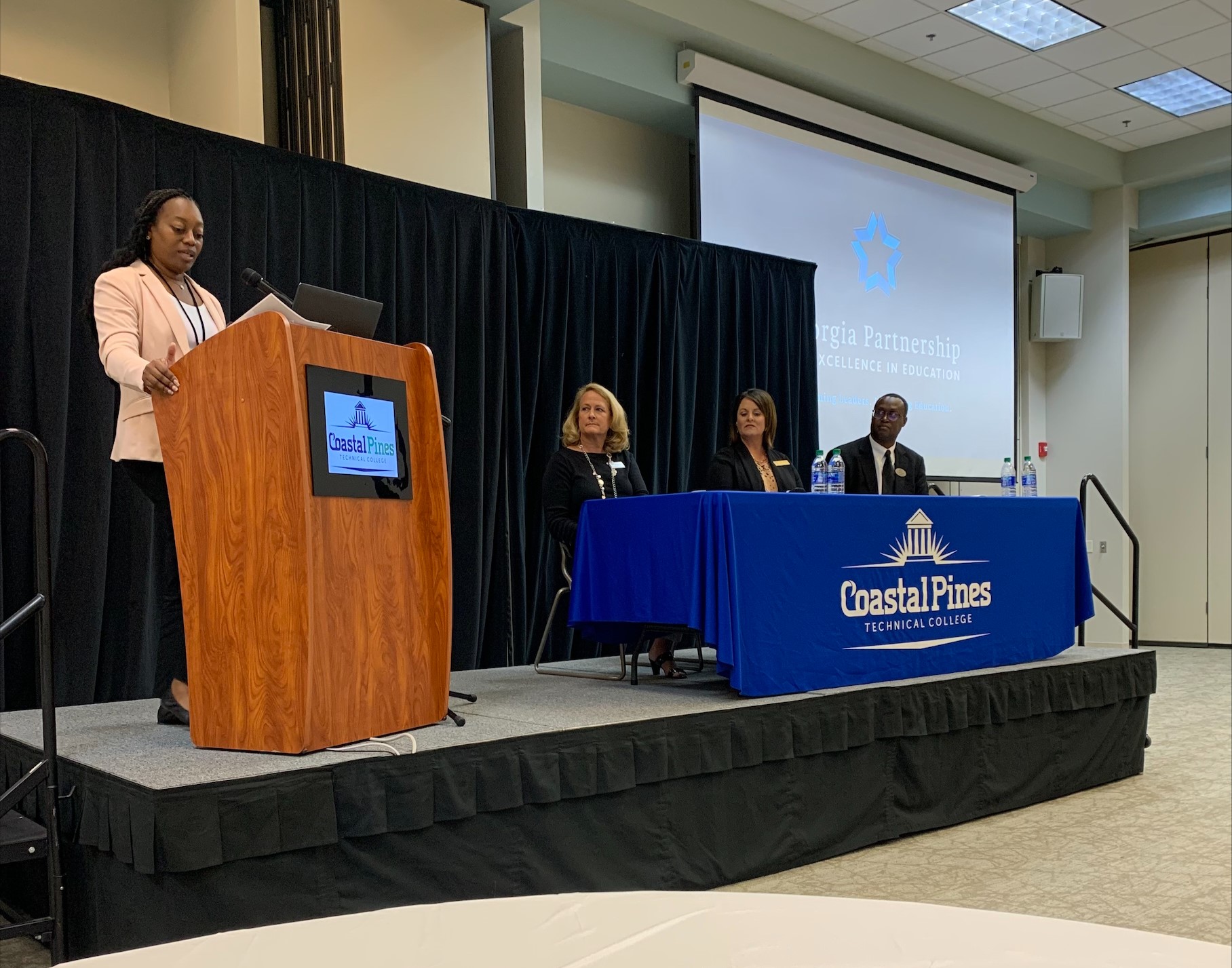 Moderators and Panelists at GPEE Regional Summit.