At the recent Georgia Association of Chiefs of Police (GACP) meeting, one of Coastal Pines Technical College's very best was given a high honor. Jonathan Oliver, officer at the Camden Campus, was named as the GACP District 5 Officer of the Year.
Jonathan has been with Coastal Pines since August of 2021. He started his law enforcement career in 2014 at Valdosta State University and has since served at the Pierce County Sheriff's Office, Ware County Sheriff's Office, and the Kingsland Police Department. Jonathan is married to his wife Harle, and they are parents to a daughter, Ryann, and are expecting a son, Noah.
The GACP Police Officer of the Year award was designed to recognize the outstanding service by a full-time, sworn (non-supervisory), officer who brings great credit to their department, community, or the State. Congratulations to Officer Oliver! We are so proud to call you one of our own. For more information on this distinction or to learn more about the CPTC Police Department, visit www.coastalpines.edu.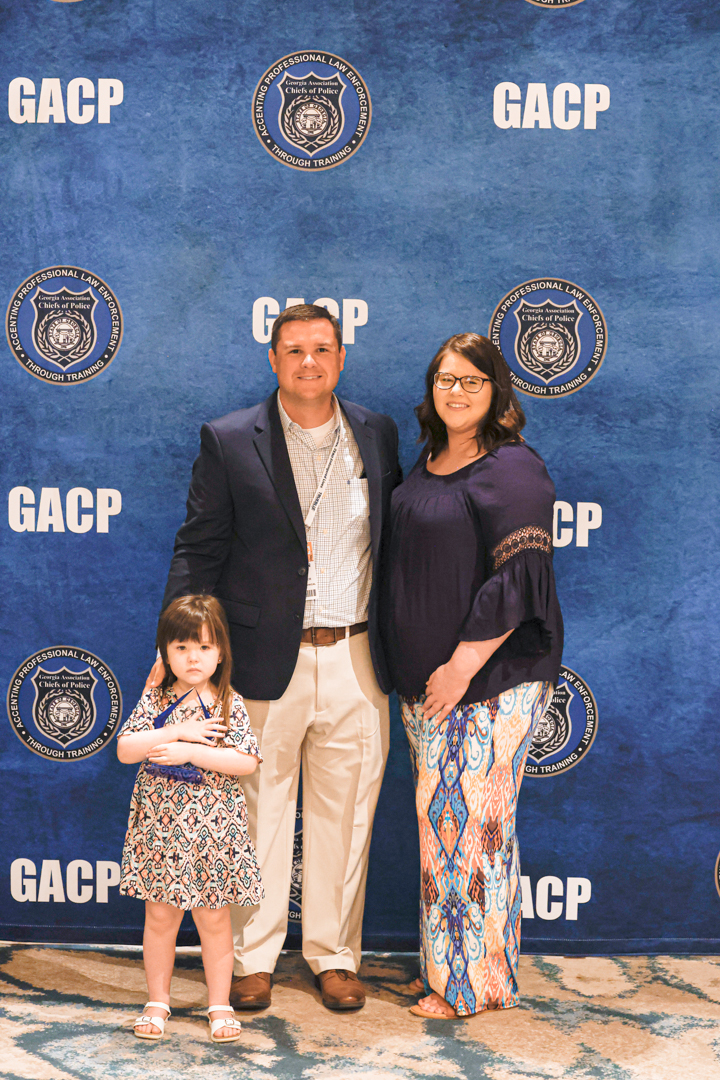 Officer Oliver is pictured with his wife Harle and daughter Ryann.