The Coastal Pines Technical College (CPTC) Foundation has been awarded a $10,000 Grant from the Dollar General Literacy Foundation for fiscal year 2023 to be used for literacy needs in the Adult Education Program.
The $10,000 award will be used to purchase state approved curriculum (i.e., KAPLAN GED Test Prep Plus and GED Exercise Books, ESOL books, subscription to educational news articles, virtual curriculum, etc.) along with supplies and materials (i.e., pencils, USB drives, white out, interactive subject-specific educational games, post-it notes, markers, highlighters, etc.) to support the Adult Education Program here at Coastal Pines Technical College. The CPTC Adult Education will have around 200 students come through the GED program within the grant year and these supplies are crucial in preparing these students to ultimately take their high school equivalency tests.
"The CPTC Foundation is thrilled to receive this grant from Dollar General Literacy Foundation. This funding will help the teachers and staff in the Adult Education department purchase the tools that they need to make sure their students are prepared to take their high school equivalency test. We appreciate Dollar General Literacy Foundation and their work and their dedication to future graduates of the Adult Education program.", stated Stephanie Roberts, Executive Director of College Advancement.
For more information on the Adult Education Program at Coastal Pines, visit www.coastalpines.edu.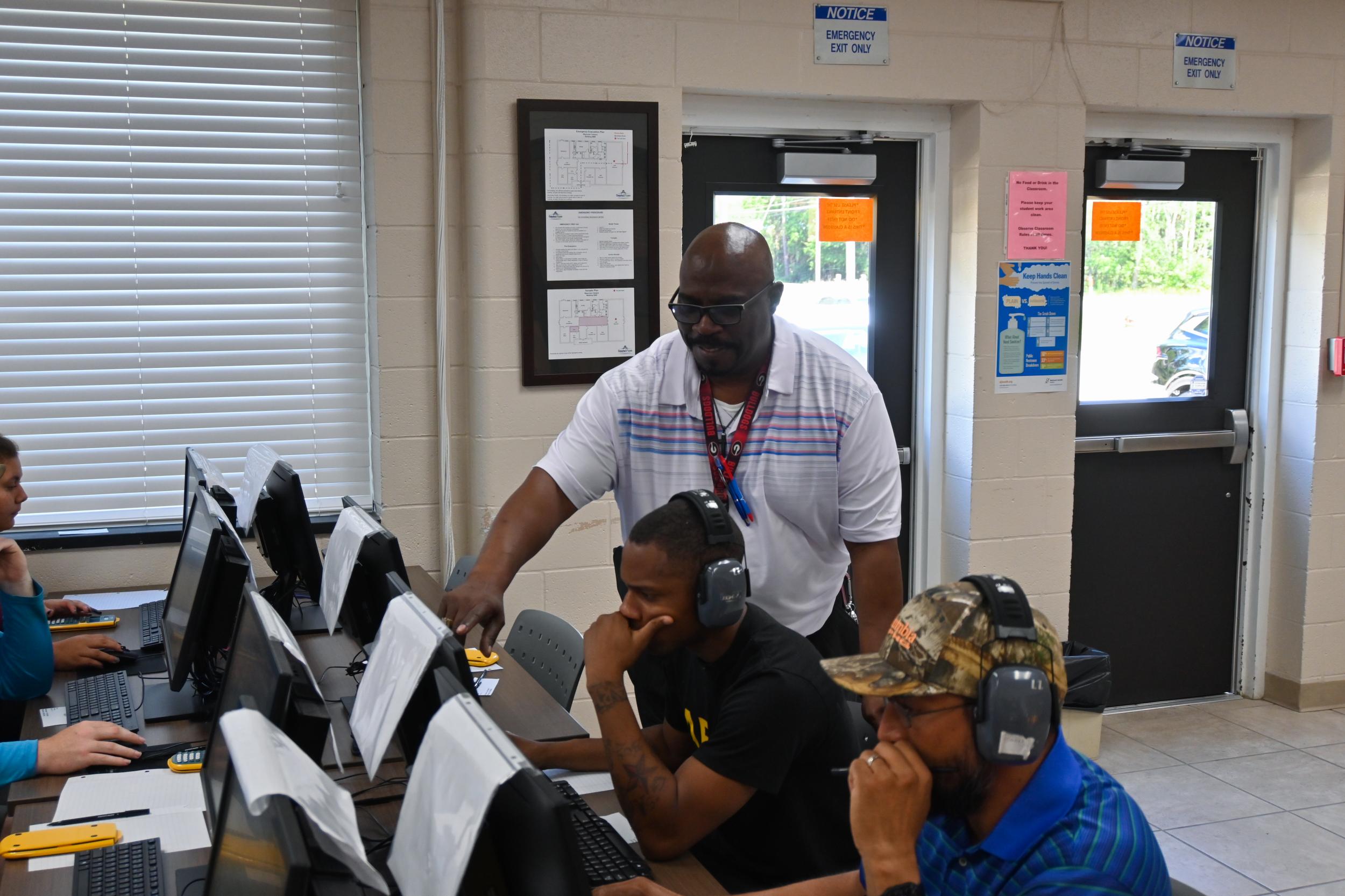 Adult Education Instructor Eric Mathis during instructional time with his students.