Enrolling with Coastal Pines Technical College (CPTC) has been life-changing for Christina Turner, a current Paralegal student.
"I started taking classes at Coastal Pines in August of 2020 to earn my Associate of Applied Sciences Degree in Paralegal Studies and it literally changed my life," said Turner.
"When I was in high school, I took a law class and really enjoyed it, and I made it my five-year plan to go to law school. Although my life did not turn out that way, then, I started working in the District Attorney's office. I was around attorneys and the law for 10 years and really enjoyed that," said Turner. "During that time, I became a single parent of two girls, and I needed to earn more money so that I could support them and give us all a good life. To do that, I needed an education, so I enrolled in the Paralegal Studies program."
"I chose Coastal Pines because I needed an educational program that would work for me and my schedule. This program provided that opportunity for me. It allowed me to work a full-time job, be a mom to my children and go to school online at night and on the weekends," said Turner.
"Since enrolling, I was able to find a job that has almost doubled my salary," said Turner. "This program built on the experience that I already had in the legal field and gave me the skill set that I needed. Additionally, the support that I have received from my instructor at Coastal Pines, Kelly Lanier, has been tremendous. The confidence that she gave me throughout my studies has helped me to go further in my career than I ever thought possible. When I wanted to give up, she encouraged and motivated me. I am so glad that she was there for me," said Turner.
Legal assistants, paralegals and legal secretaries are currently in demand because lawyers rely so heavily on them and the assistance they provide.
"The program at Coastal Pines has provided me with the tools to do my job at a fraction of the cost of law school, and I am making a really good living," said Turner. "It has also been great for my girls to watch me take these classes and to show them that they can get a good education without borrowing lots of money, and a lucrative job to support themselves when they grow up," said Turner.
John Thomas (J.T.) Johnson, a partner at Hunter Maclean, where Turner is currently employed, said "Christina brings so much to our office. She is professional and courteous, and her knowledge and application of the law is truly invaluable to our work here. I am grateful that we live in an area so close to Coastal Pines Technical College that is training legal professionals for our community so adeptly."
The Paralegal Studies program is an associate of applied science degree available to students fully online. For more information on the program or to apply to the college, please contact instructor Kelly Lanier at klanier@coastalpines.edu or visit www.coastalpines.edu.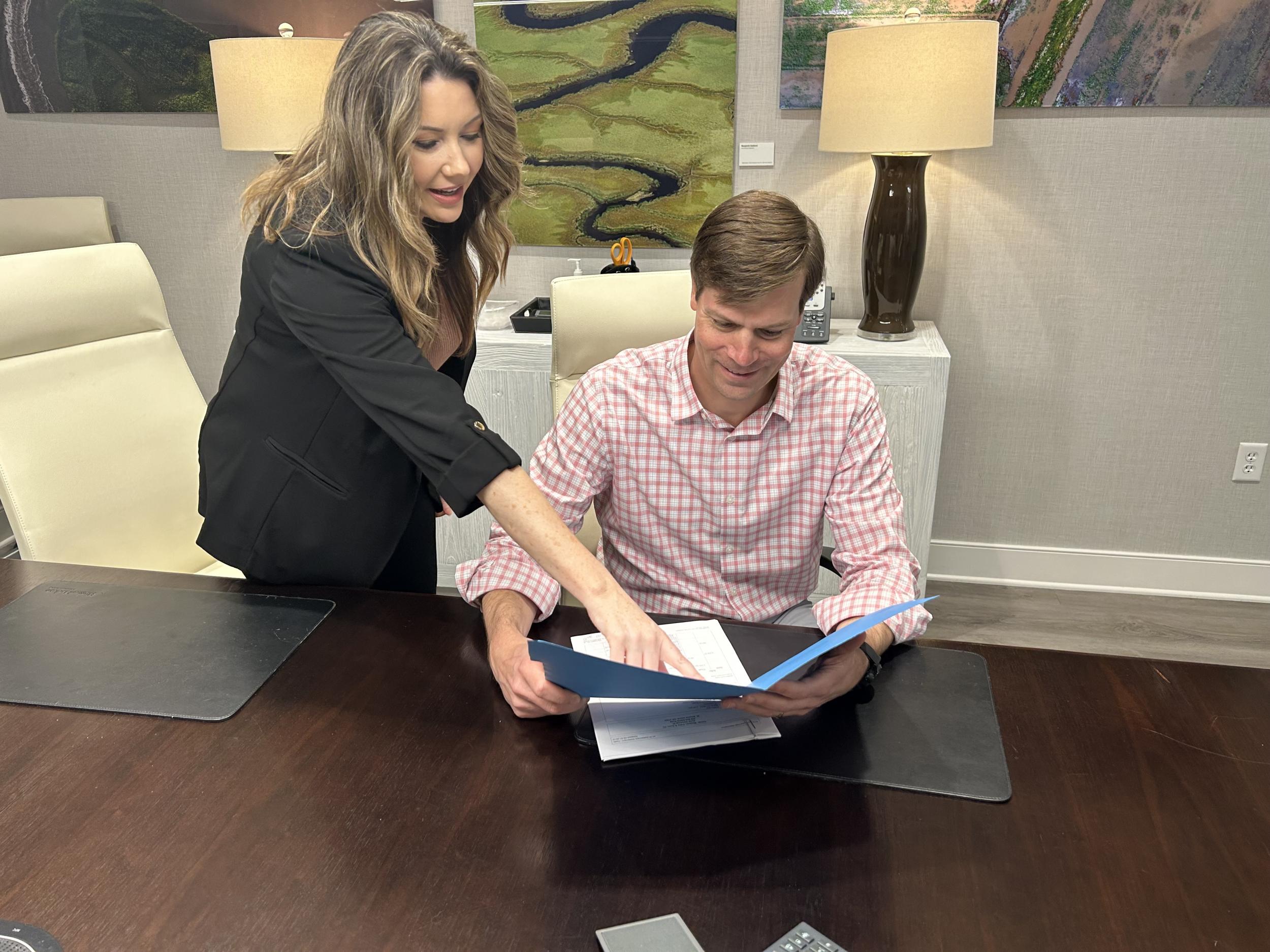 Christina is pictured with attorney John Thomas Johnson.