The CPTC Foundation hosted a luncheon on the Jesup Instructional Site for the Charles Eames Travel Scholarship on Wednesday, October 11, 2023. A total of 14 Travel Scholarships were awarded for the Fall Semester (not all awardees attended the luncheon) to students taking classes at the college.
After the luncheon, Mr. Eames was presented with a plaque at the entrance of the Jesup Library to indicate the room naming. Earlier in the year, the CPTC Foundation announced the naming of the library system at Coastal Pines Technical College as the "Charles B. Eames Library". The libraries on the Jesup, Camden, and Golden Isles instructional sites will now have a plaque placed in his honor.
To apply for the Travel Scholarship (or any of the Foundation's scholarship), students must fill out an application before the semester begins at https://coastalpines.edu/foundation. The Spring Semester 2024 application opened on October 16. 2023. For more information on the CPTC Foundation, please visit www.coastalpines.edu.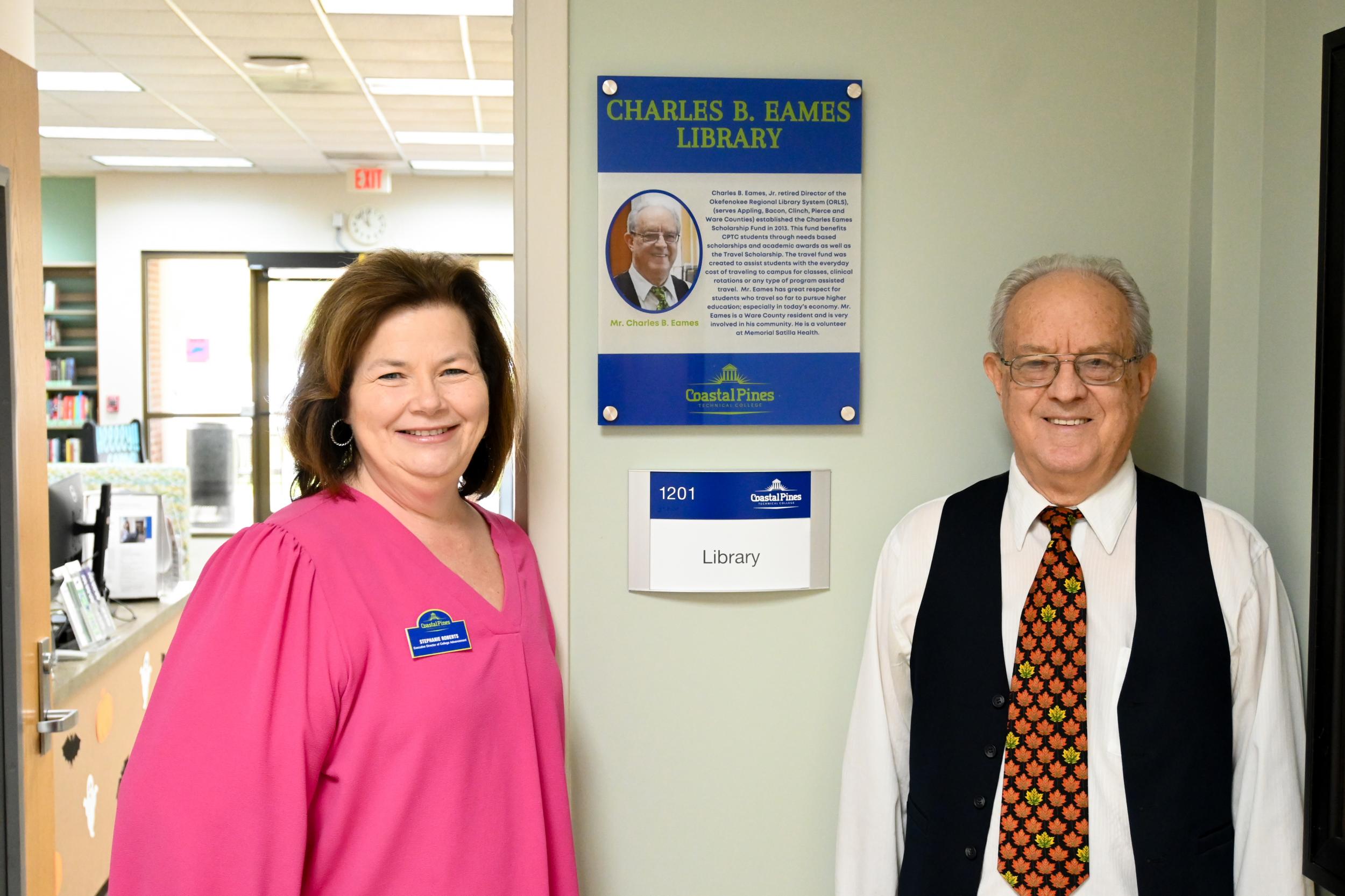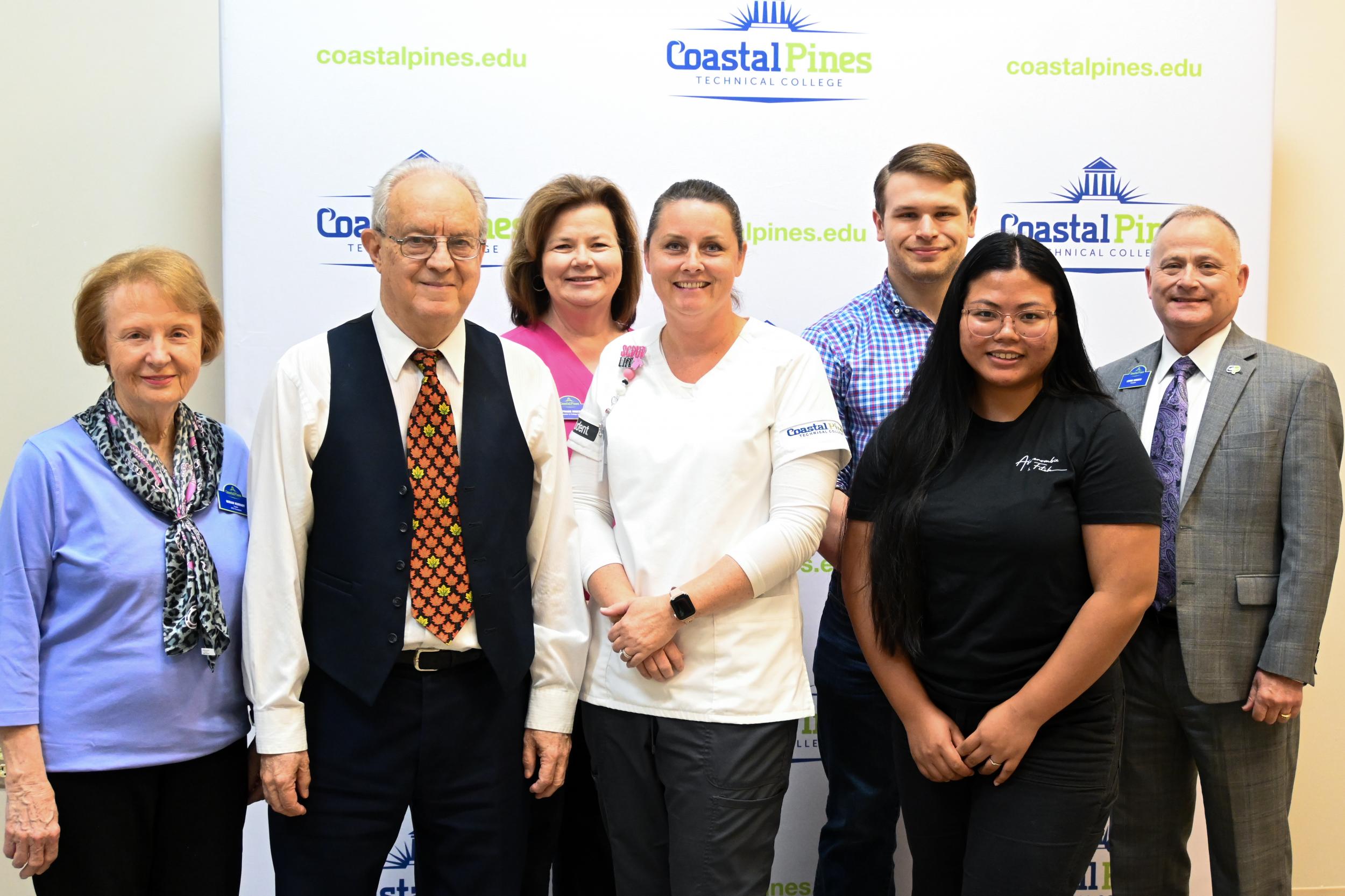 Picture 1: Mr. Eames pictured with Stephanie Roberts in front of the Jesup library.
Picture 2: Miriam Murray (CPTC Foundation Trustee), Charles Eams, Stephanie Roberts (Foundation Director), students Heather Mobley, Anthony Pechin, and Louise Deang, and Lonnie Roberts (President).