8th Annual Sporting Clays Tournament
---
April 22, 2023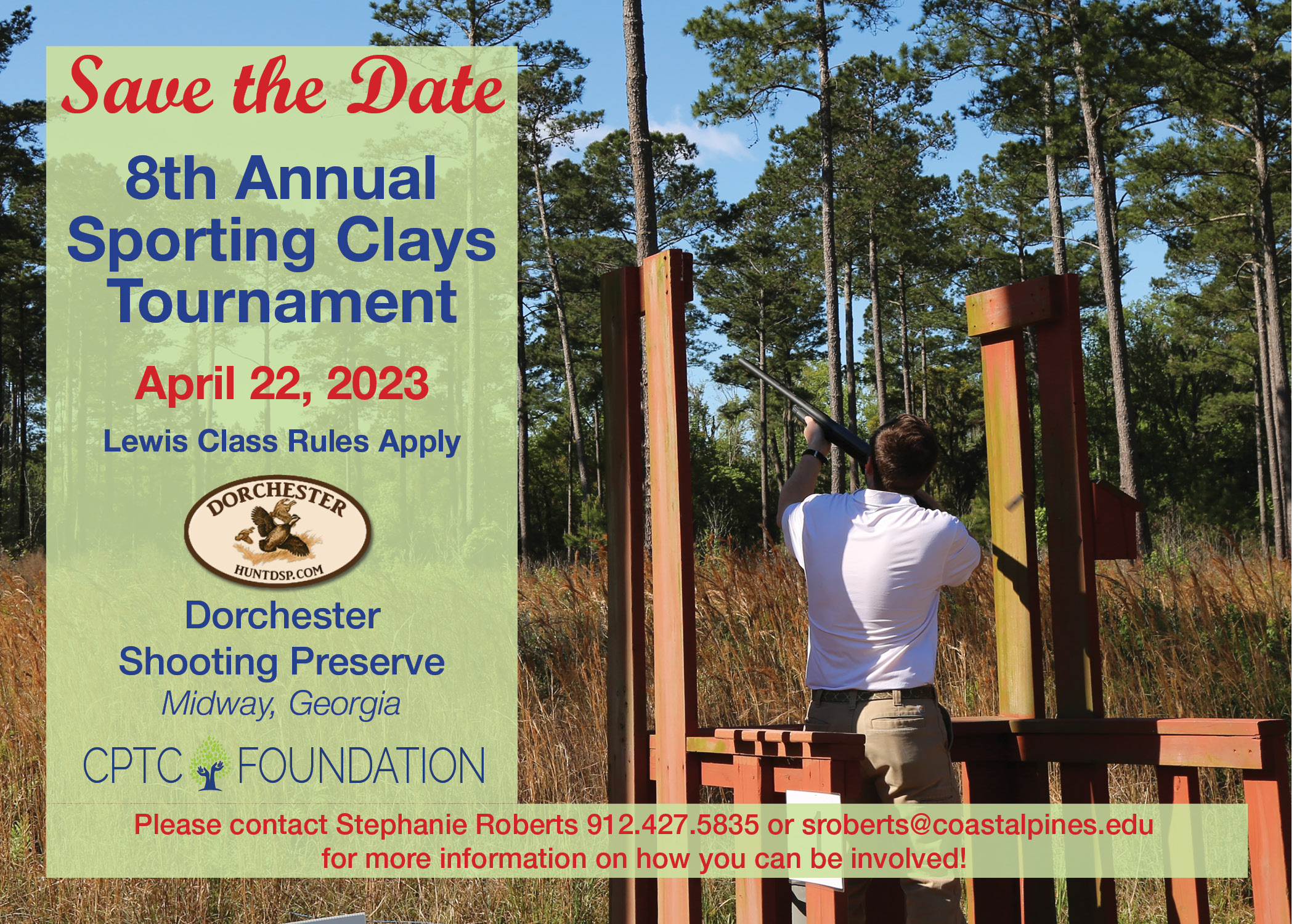 A four-person Sporting Clays Tournament is a very popular event for the shooting enthusiast, as well as those wanting to positively impact technical education opportunities in our area. The tournament takes place every year at Dorchester Shooting Preserve in Midway, Georgia with 12 target stations and multiple target games before and after. This is a fun event with a great cause, so contact our CPTC Foundation team to get involved next year!
Stephanie Roberts | sroberts@coastalpines.edu
Tammy Thornton | tthronton@coastalpines.edu
Thank you to all of the participants and sponsors for the 7th Annual Sporting Clays Tournament. Because of your generous donations and contributions, we were able to raise $16,000 for student scholarships!