The National Board for Respiratory Care (NRBC) has donated $5,000 to start a Respiratory Care Scholarship for students enrolled in the Respiratory Care Program here at Coastal Pines Technical College. To qualify for the scholarship, students must be enrolled in the Respiratory Care/Therapy program itself and meet minimum G.P.A. requirements. Students can be either full or part-time enrolled to qualify for this scholarship.
"We are very excited to offer this scholarship to Respiratory Care program students. Our students need assistance for various program related expenses; this assistance will help them concentrate on their studies more and less on financial issues and help them be successful." , stated Stephanie Roberts, Executive Director of College Advancement.
To learn more about the NRBC, visit https://www.nbrc.org. To apply to the Respiratory Care program, please visit https://coastalpines.edu/admissions/apply-now. Students who are interested in applying for the scholarship must go to https://coastalpines.edu/cptc-foundation/apply-for-a-scholarship .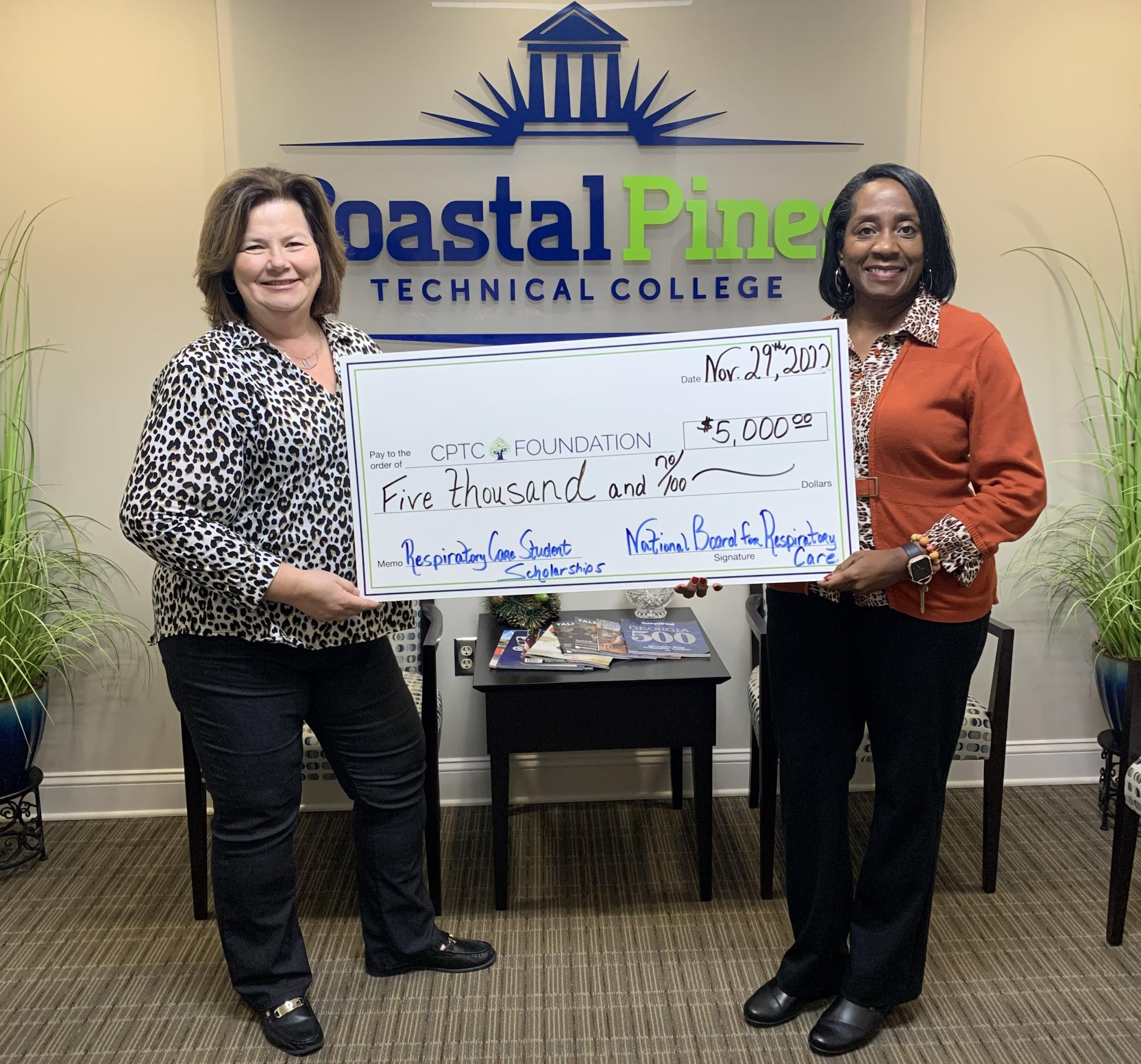 Stephanie Roberts (CPTC Foundation) and Dr. Faye Mathis accepting the scholarship donation from NRBC.