Message from the Chair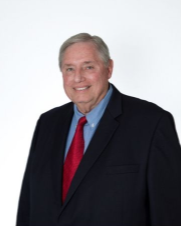 Larry Paulk, Board of Trustees Chairman
Welcome to the Coastal Pines Technical College Foundation, Inc. (Foundation) website. The Foundation exists for the sole purpose of facilitating success at Coastal Pines Technical College (CPTC) by raising funds to provide scholarships to students and financial support to the College.
Founded in 1990, the CPTC Foundation is a 501(c)(3) tax-exempt, nonprofit organization led by a volunteer board selected from the community. The Foundation provides a legal vehicle to solicit, receive, invest, and disburse funds. The Foundation Board organizes and actively promotes annual fund drives, as well as special capital campaigns, designed to raise funds from the private sector.
The state of Georgia provides less than 40% of the operational budget for the College; therefore, private investment is essential for CPTC to continue its tradition of educational excellence. Thank you for considering a contribution to the Foundation in support of CPTC students and programs, an investment that builds stronger families and communities through workforce development and economic growth.